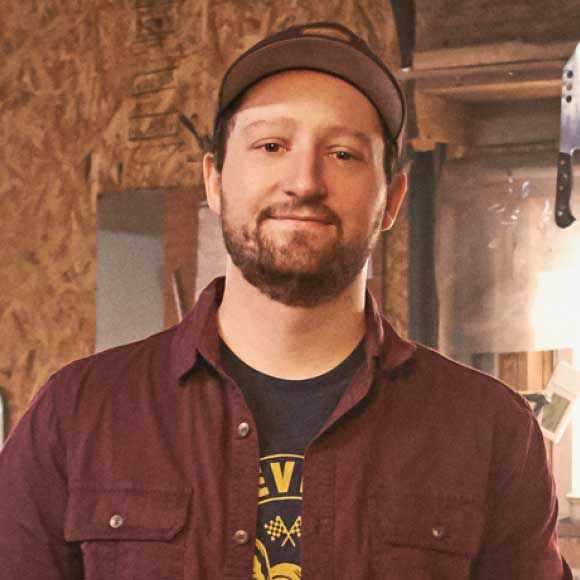 La Manchure
Étienne Terrien is the artisan knifemaker behind La Manchure. He makes top-quality blades and kitchen knives in his workshop in the village of Notre-Dame-du-Mont-Carmel, near Trois-Rivières.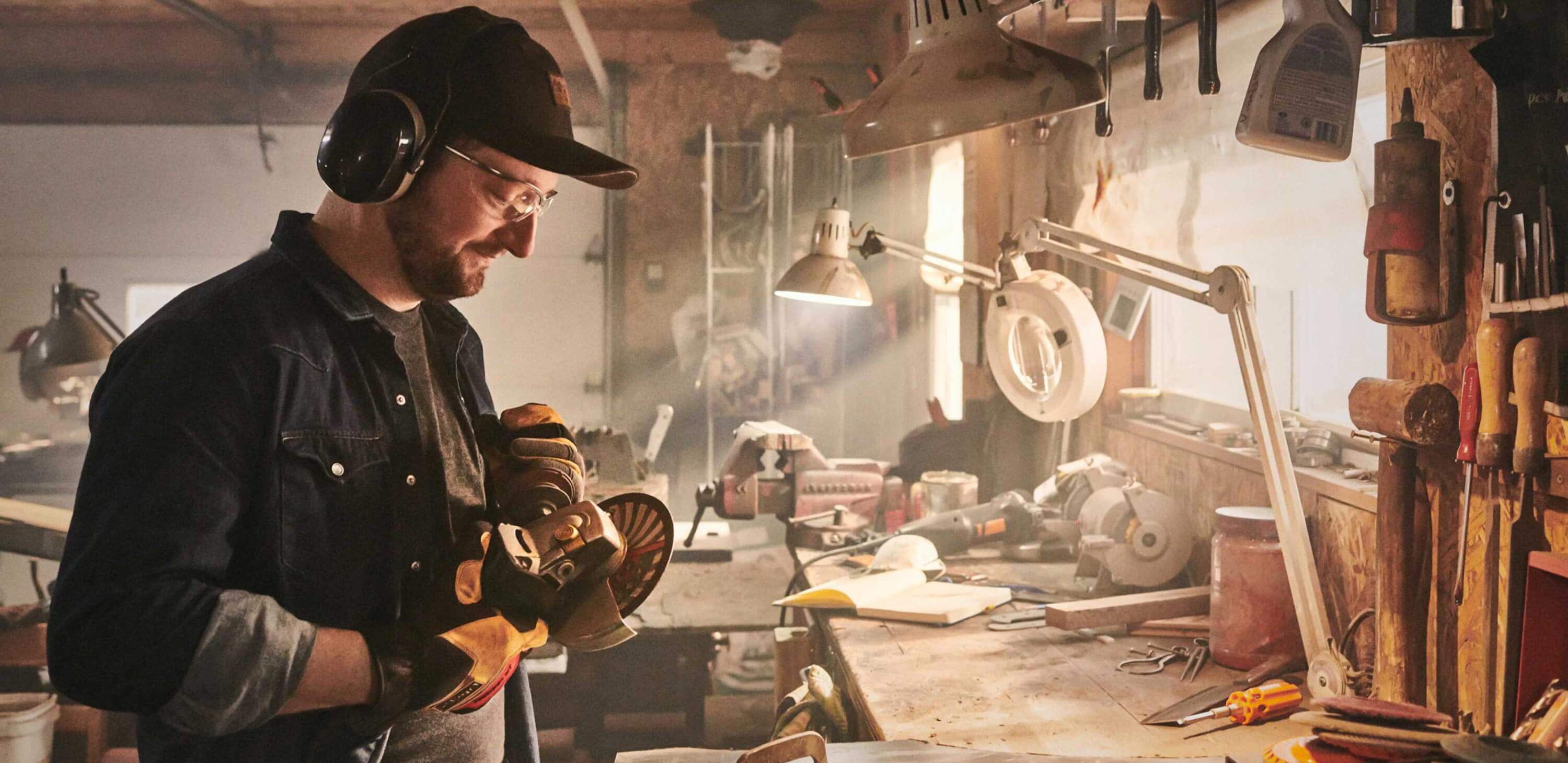 "My goal is to create THE Québécois knife."
At age 30, I left everything behind. I had a good job, but I was working just to make a living, and I always knew what the next day would bring.
Three years ago, I took my experience as a welder and plant manager and started my own knife workshop. It was a passion that had been developing for a little while. Little by little, I honed my skills and finally launched my business. I had always wanted to be my own boss.
You can't go to school for this craft, so I'm self-taught. I watched videos online and made a lot of attempts, a few mistakes. Today, I work with chefs to develop and test my prototypes, so the knives I offer to clients are the best they can be.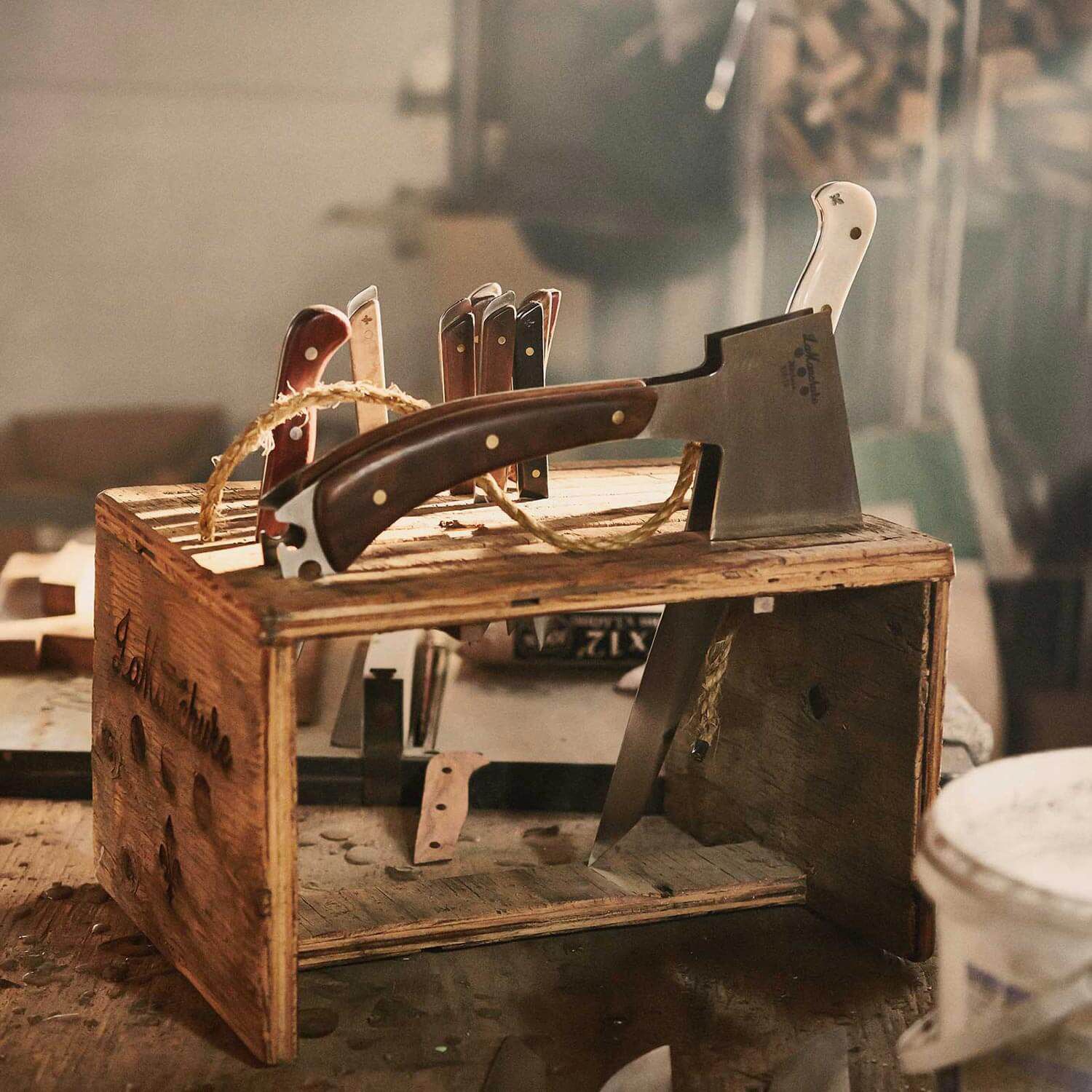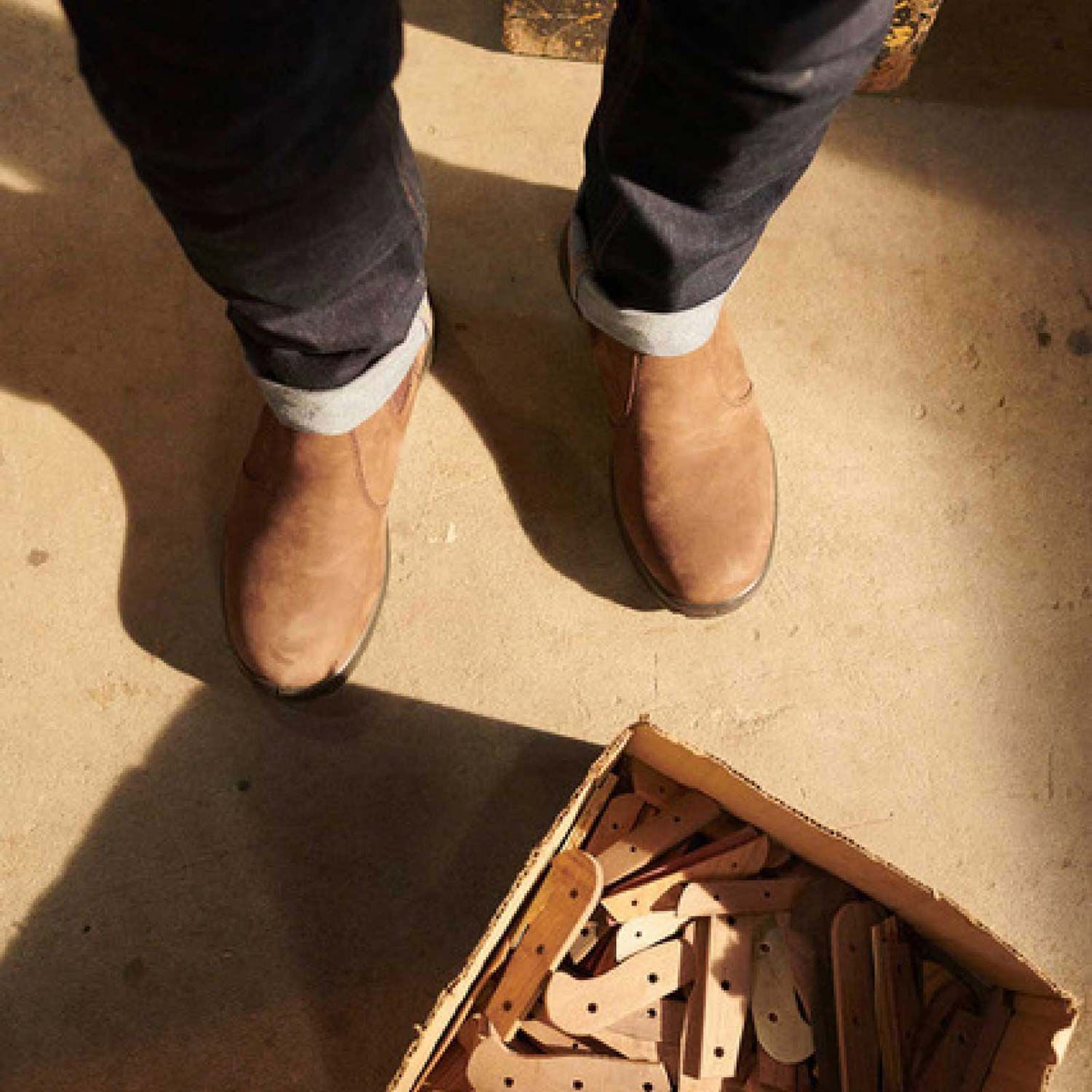 Knife making still isn't widely known or practiced in Québec. It takes a lot of work help people understand what makes a good knife. It's a difficult profession. It takes patience, and there's no room for error. But nothing beats the satisfaction of creating an object so durable and precise.
Now that I've crafted and sharpened hundreds and hundreds of knives, I'm focusing on sourcing materials and perfecting my process to meet the growing demand for my knives. One day, I hope Québec's cooks can proudly boast that their knife is a La Manchure.
Many regions and countries have their own kitchen knife, but we don't really have that heritage here. With La Manchure, I create tools to be passed down for generations. Québécois blades worthy of great chefs.